Gaadha (Christmas)
Although of course Christmas was not a traditional celebration, many Aboriginal people now celebrate either the Christian or non-Christian aspects of Christmas. Please browse this page to see downloadable resources in Gamilaraay (GR), Yuwaalaraay (YR) and Yuwaalayaay (YR).
You can download a list of Christmas words and phrases here:
GR: Garay-Gaadha-gu_GR_14DEC21.pdf
YR, YY: Gaay-Gaadha-gu_YR-YY_16DEC22.pdf


Gaadha Gayaa! (Happy Christmas)
[Christmas happy]
Our video with the Winanga-Li staff (2020) includes the meaning of the word 'Gaadha'.
Bindaybi-la (hang it)
[hang-command]
burugalaa (GR) buugalaa (YR) - ball
ngandanganda - shiny
Posters (A4 size) to download and display:
Burugalaa ngandanganda dhulu-ga bindaybi-la! (GR)
Buugalaa ngandanganda muyaan-da
bindaybi-la! (YR, YY)

bindaybi-la-YR.pdf
Yugal (carols, songs)
Activities
Star ornament
Download the pdf (A4 size).
Colour in the star (animal footprint design).
Cut around the edges of the star.
Punch a hole near the top.
Hang it up with cotton or string.
Enjoy!
mirii (GR)
star_ornament-GR.pdf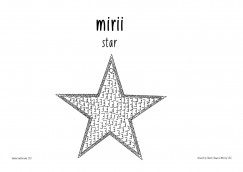 gawubarray (YR, YY)
star_ornament-YR-YY.pdf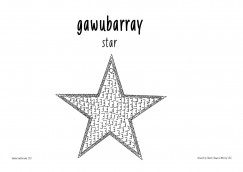 Word tree
Download the pdf (A4 size).
Colour in the tree, practise the words.
Enjoy!
dhulu (GR)
word-tree_GR.pdf
mirii - star
dhulu - tree
wuurr - gift
gayaa - happy
dhiiyaan - family
dhuuraay - lights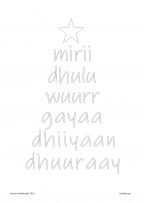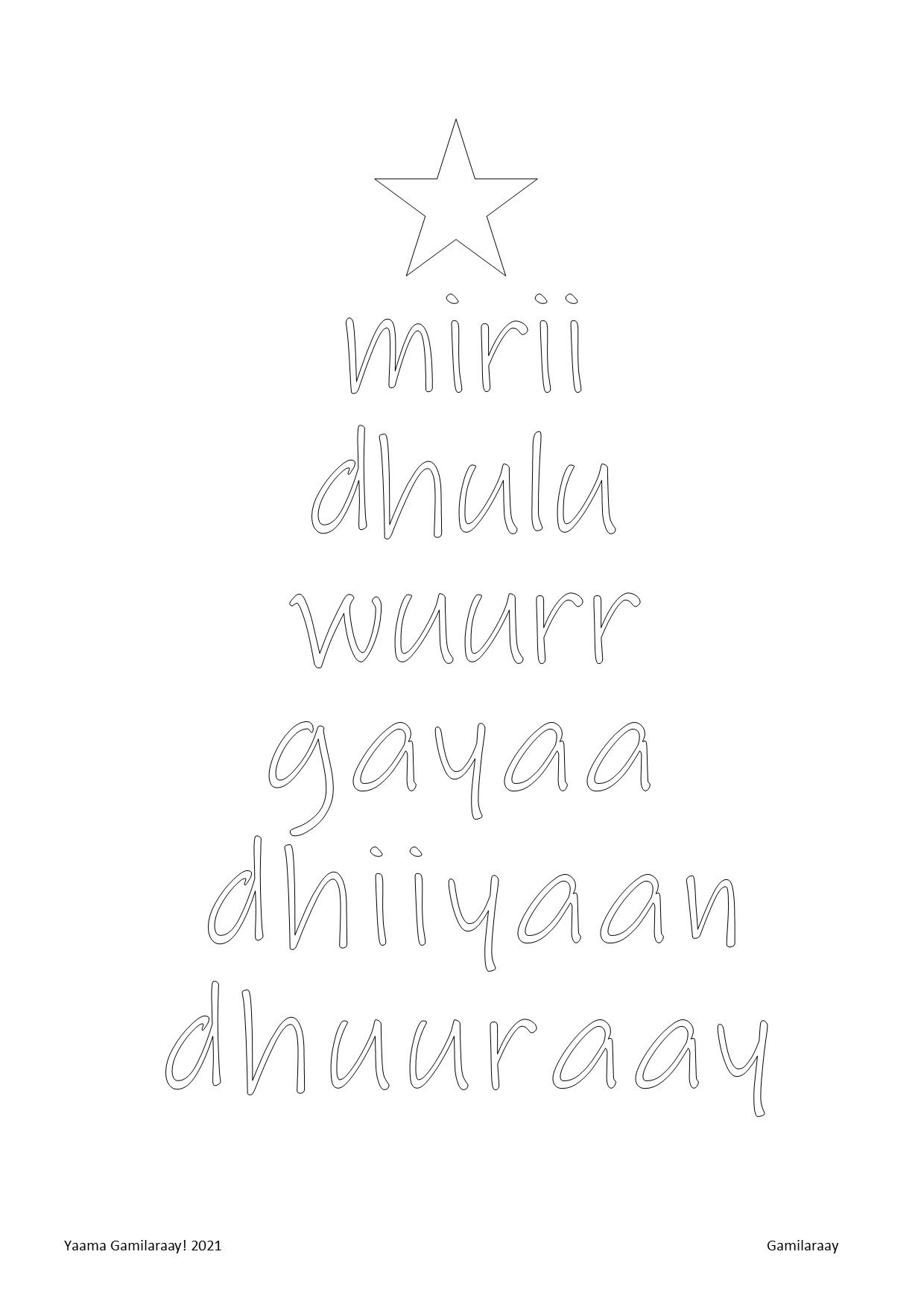 muyaan(YR, YY)
word-tree_YR-YY.pdf
gayaa - happy
wuurr - gift
muyaan - tree
dhiiyaan - family
dhuuyaay - lights
gawubarray - star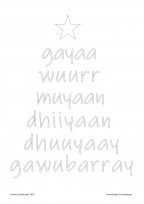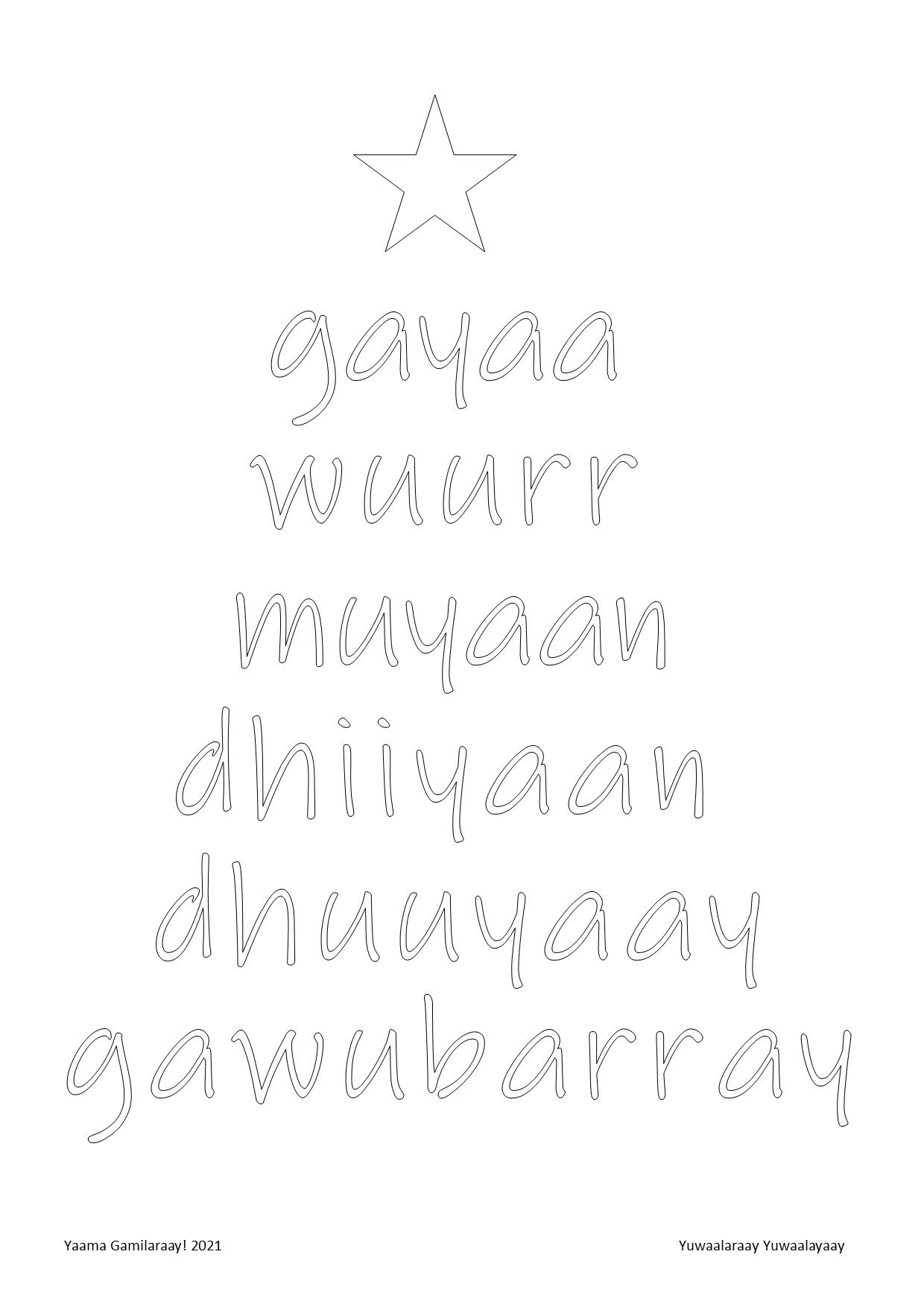 Nativity
Download the pdf (A4 size).
Colour in the picture, practise the words.
Enjoy!
Gaadha (GR)
Nativity-colouring-in_GR.pdf
mirii - star
Maarri - Mary
Djudjibi - Joseph
dhimba - sheep
Dhiidju - Jesus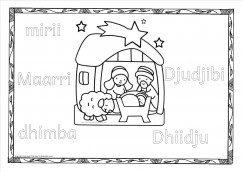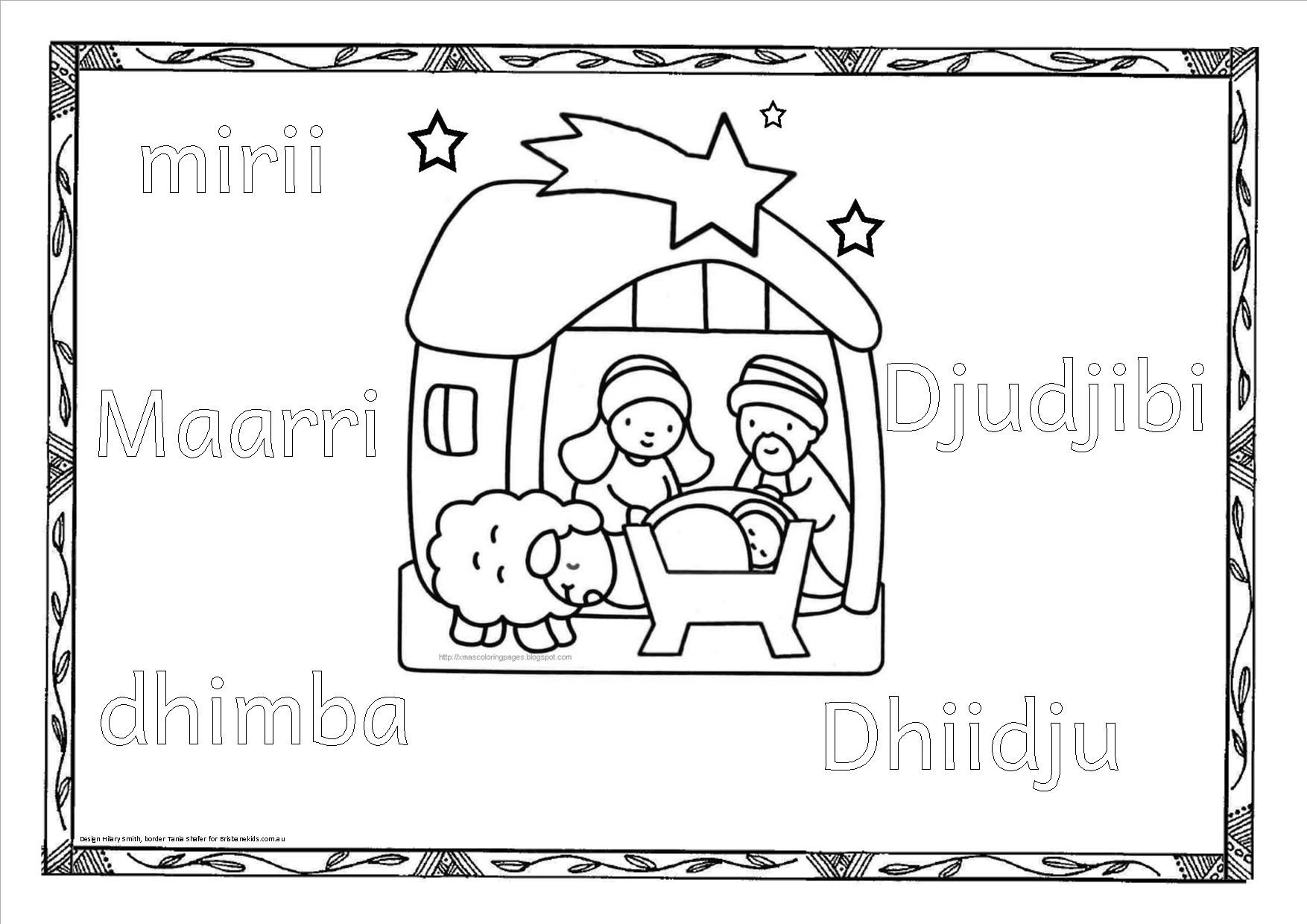 Gaadha (YR, YY)
Nativity-colouring-in_YR.pdf
gawubarray - star
Maarri - Mary
Djudjibi - Joseph
dhimba - sheep
Dhiidju - Jesus