Gurrubuu Burranbaa (New Year)
For an in-depth discussion on alternative greetings from Dr John Giacon, click here.

Gurrubuu 'year' is a new word, from gurru 'hole, circle' and -Buu 'total'. It takes the earth a year to circle the sun.
Burranbaa 'new' (Yuwaalayaay) is related to the verb burranba-li '(will) cause a change'. We have used this instead of other possible words:
nhuubala 'new' (Gamilaraay), which is probably from English 'new fellow', possibly mixed with the Yuwaalaraay/Yuwaalayaay suffix -bala 'contrast';
yilaan.gaal (Yuwaalayaay) 'fresh', and possibly 'new' is probably related to yilaa 'short time';
guliyaan (Yuwaalaraay) 'new, strange'.

Gurrubuu Burranbaa Gayaa!
[year new happy]
Happy New Year!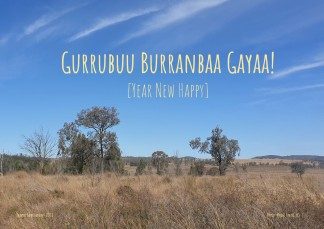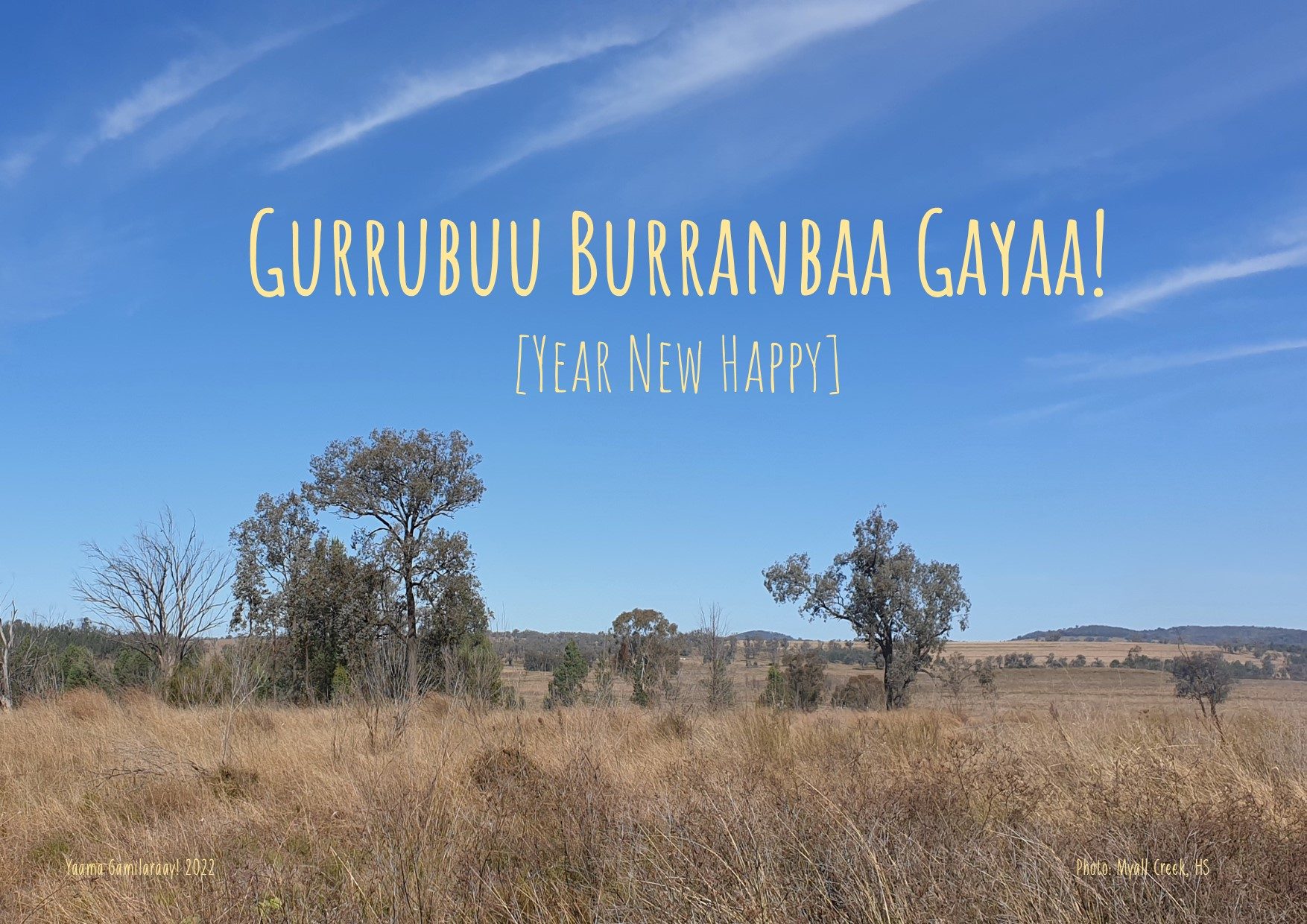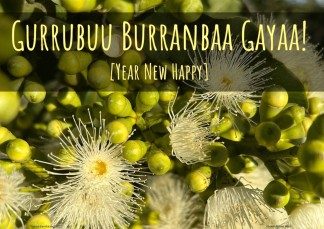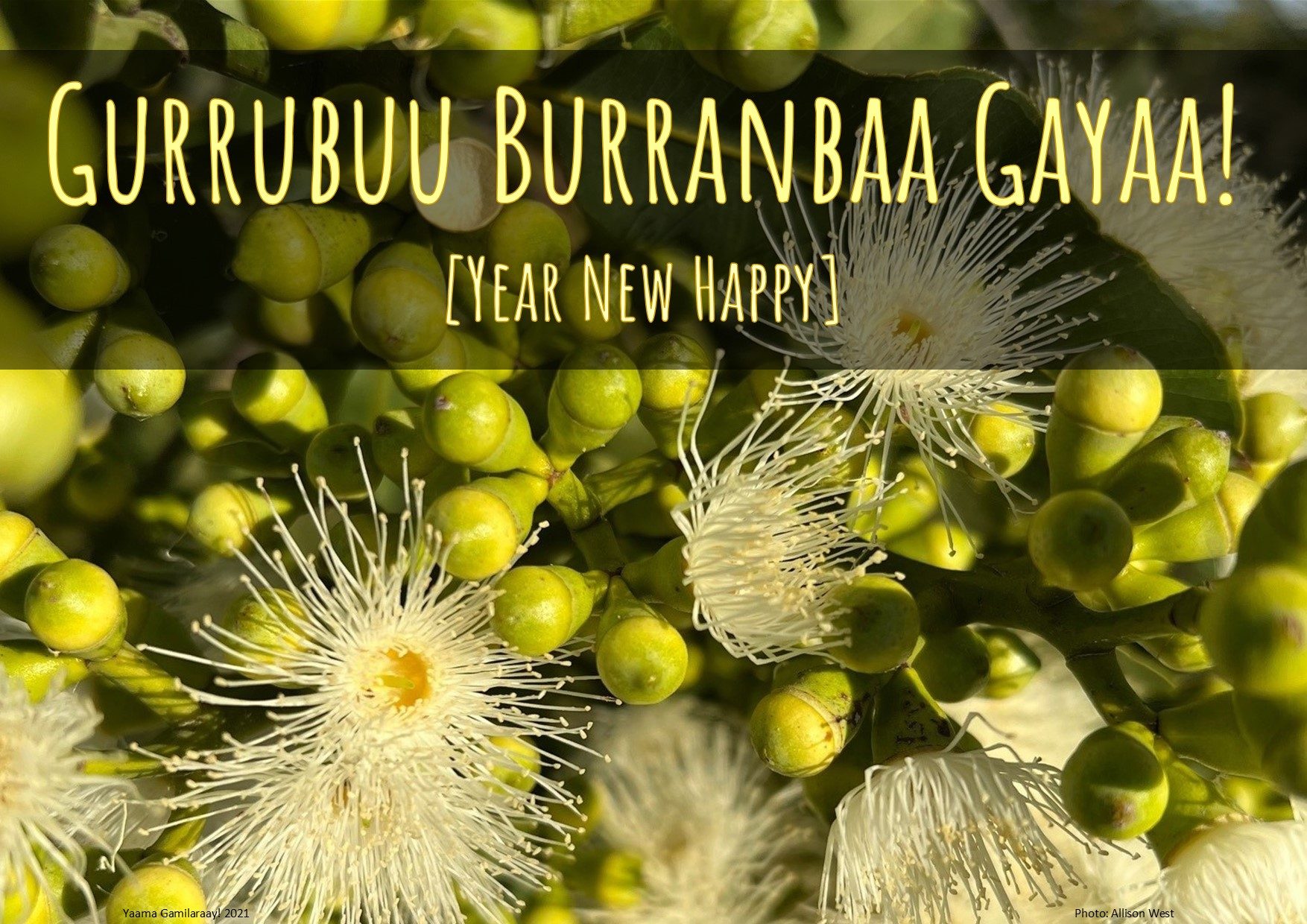 Gurrubuu-wadhaay Gaba!
[year-hope good]
Best wishes for the New Year!