Nguu (books)
The word nguu comes from 'paper bark tree', and has been extended to mean 'book/s'. This page has information about some books we have been working on with Gamilaraay community members - scroll down to buy, and/or download supporting materials.
Dhawun ngamingami-lda-nha (Looking after country)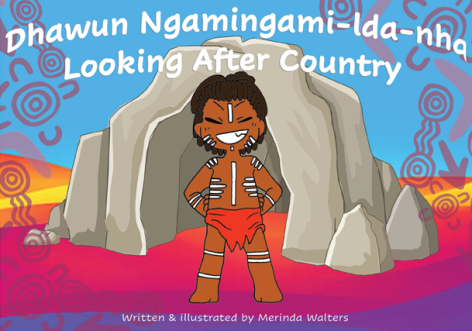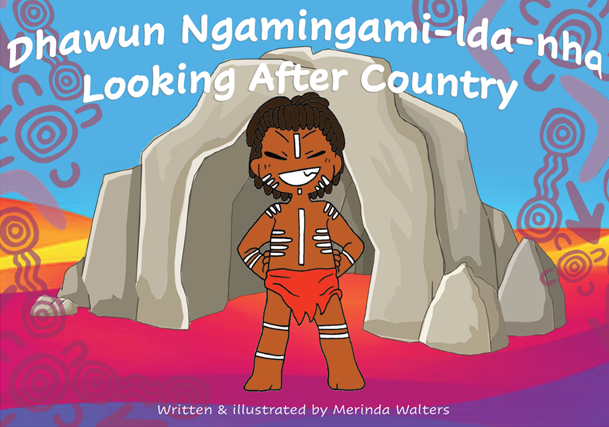 Published by Batchelor Press, 2022.
Purchase your copy for $12.50+pp HERE.
This book by Gamilaraay artist and environmental scientist Merinda Walters was produced by Batchelor Press in collaboration with Winanga-Li's Nguu Gamilaraay program, with funding from the Aboriginal Languages Trust.
Merinda grew up in Darwin, but her grandparents are from Gunnedah. You can download and read Merinda's story HERE..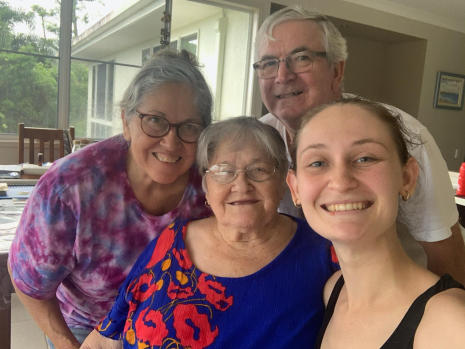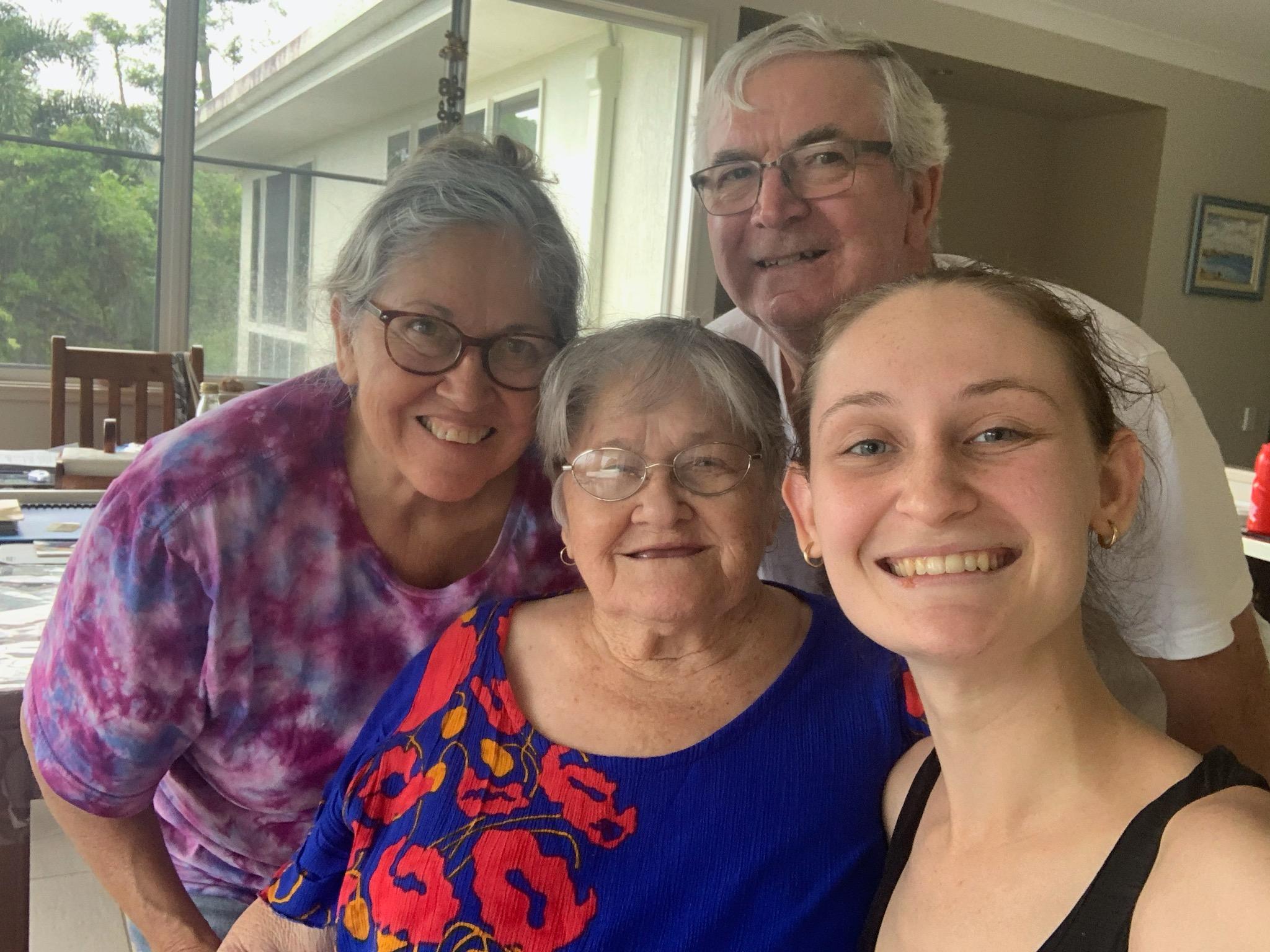 In Dhawun Ngamingami-lda-nha Darby meets a lot of dhii gagil ('bad' animals, or invasive species):
Bina guraarr - rabbit
Burrgiyan wadhi-dha - feral cat
Wirrigaali wadhi-dha - feral goat
Giidjaa wiyaybaa guwaymbarra - red fire ants
Buumadhayaa - fox
Guni wiyaybaa - European honey bee
Warrungan wiyaybaa - cane toad
Nhalganhalga-wan - water buffalo
Giidjaa wamba gidjiirrgidjirr - Yellow crazy ants
Biguun wadhi-dha - Feral pig
The book describes the problems caused to the environment by these animals, along with what to do if you meet them.
Some of Merinda's animal pictures are available as colouring-in sheets here:
| | |
| --- | --- |
| | Download |
| | |
| Download | |
Gamilaraay Yuwaa-la! Read Gamilaraay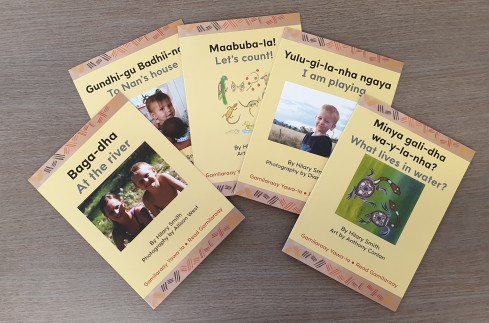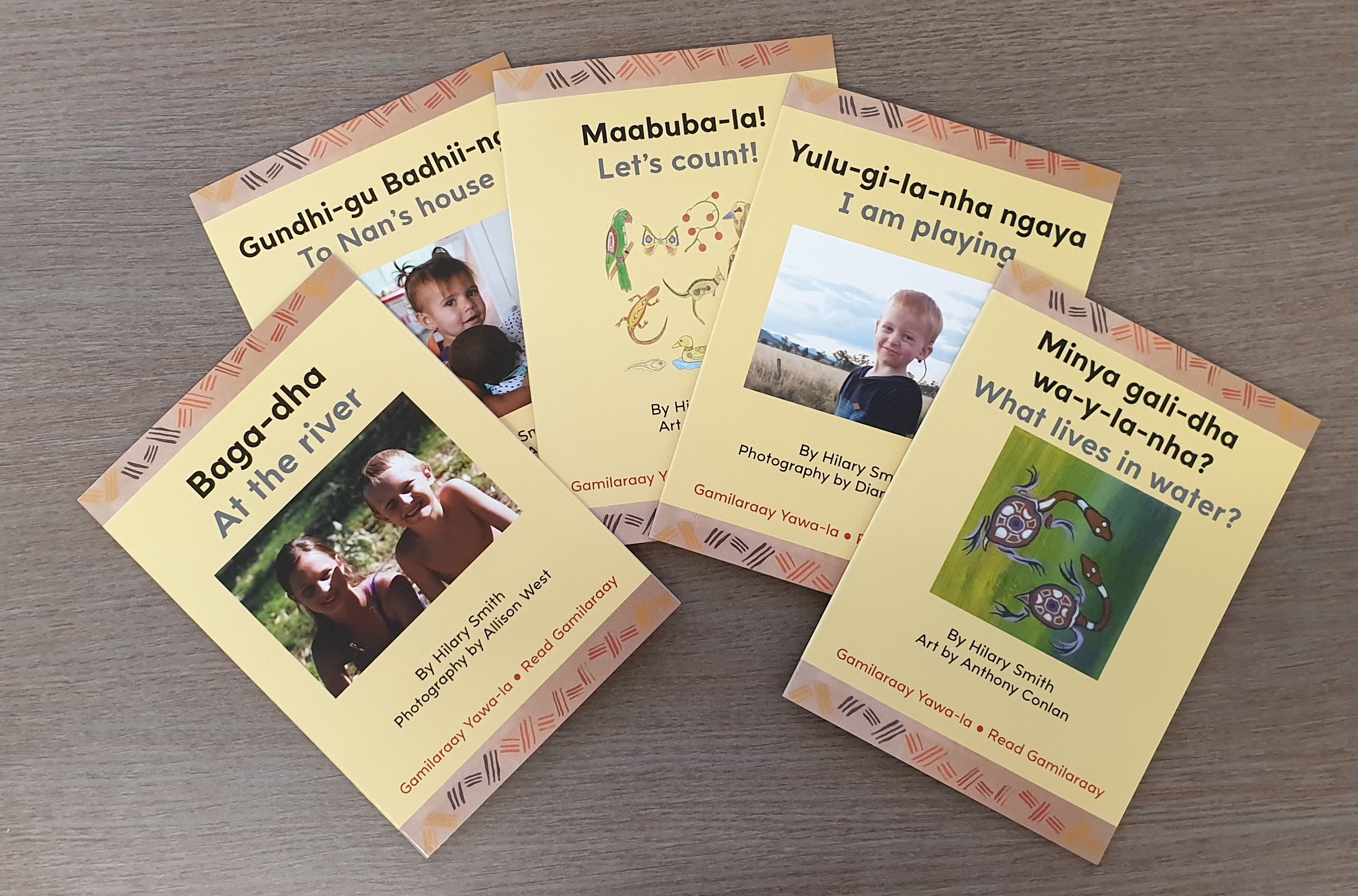 These are our first five early readers from our Yaama Gamilaraay! program, written and illustrated with members of our community around Gunnedah.
To purchase hard copies, see our online Garrawal (shop) HERE.
You can download free copies on the Our Yarning app (search for Library For All) for either Android or iPhones.
Read along! You can listen to and download the sound files below. We hope you enjoy our books!
Gundhi-gu Badhii-ngu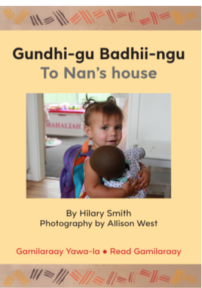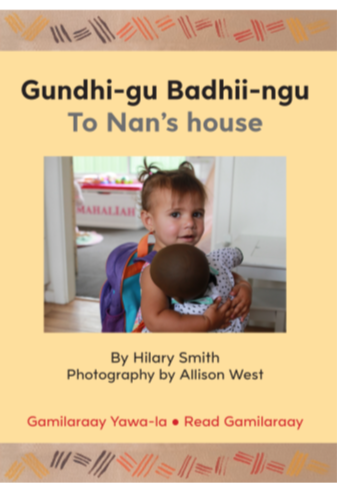 Read by Caleb Cameron
Listen
Maabuba-la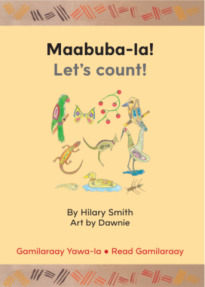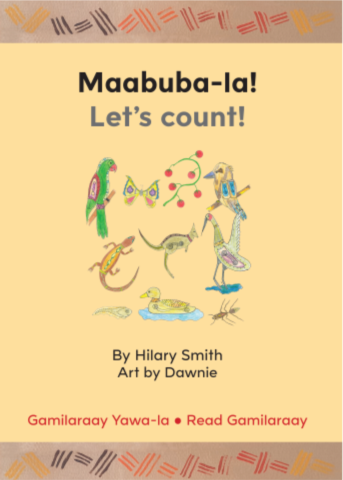 Read by James (Gindjurra) Hogbin
Listen
Yulu-gi-la-nha ngaya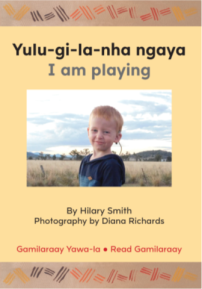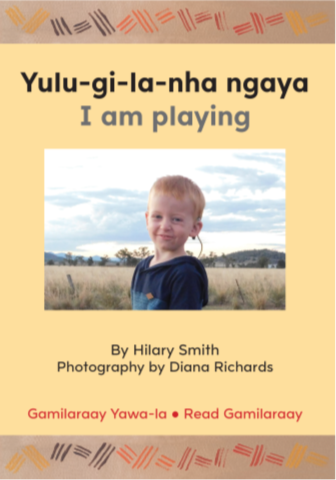 Read by James (Gindjurra) Hogbin
Listen
Minya gali-dha wa-y-la-nha?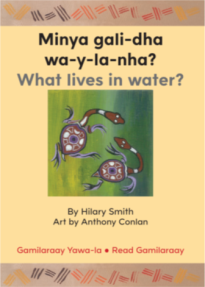 Read by Sarah Sing
Baga-dha