Home
›
Products
›
Nguu-books-lets-read-gamilaraay-set-2-2-books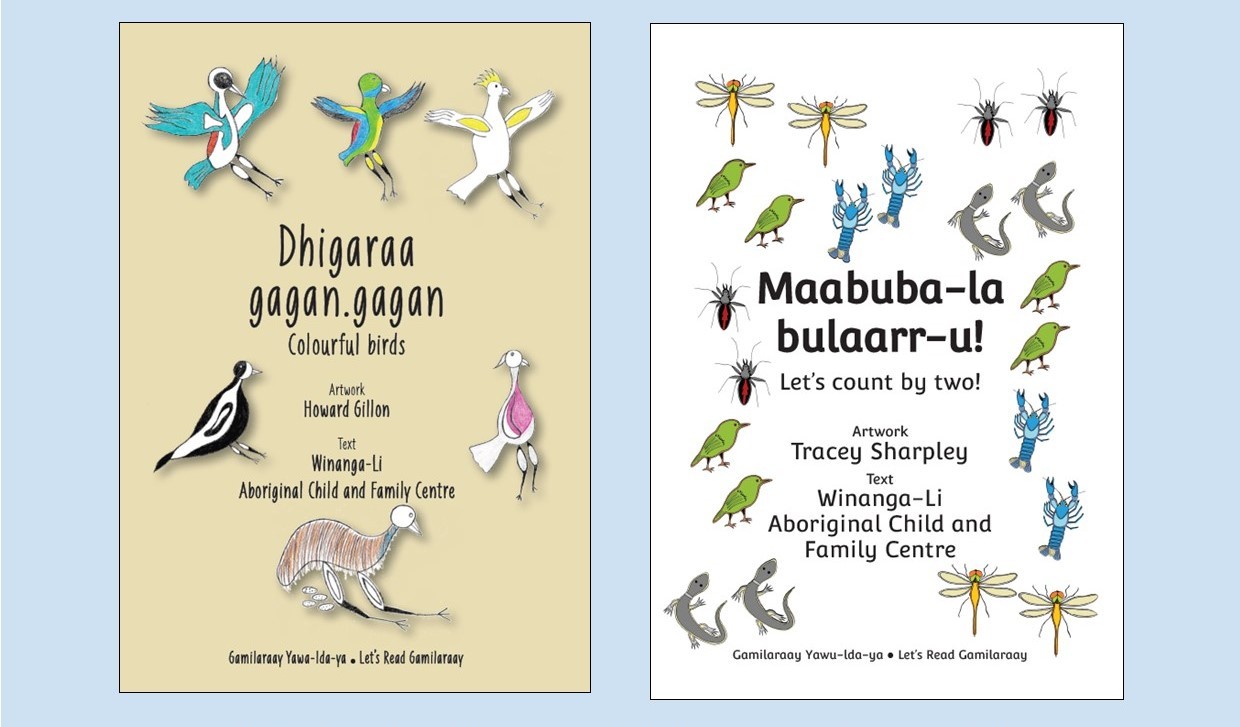 Let's read Gamilaraay - Set 2 (2 books)
$15.00
AUD


Approx $9.81

USD
Description:
Two bilingual early readers in Gamilaraay and English, with language notes.

Each book is A5 size (21cm x 15cm).
Produced in conjunction with Library For All.
$15.00 for a set of two books (plus P&P)
The two books are:
Dhigaraa gagan.gagan (What lives in water)?
Artwork by Uncle Howard Gillon
Maabuba-la bulaarr-u! (Let's count by two!)
Artwork by Tracey Sharpley
See our Nguu (books) pages for supporting materials!