Home
›
Products
›
Nguu-books-lets-read-gamilaraay-set-1-5-books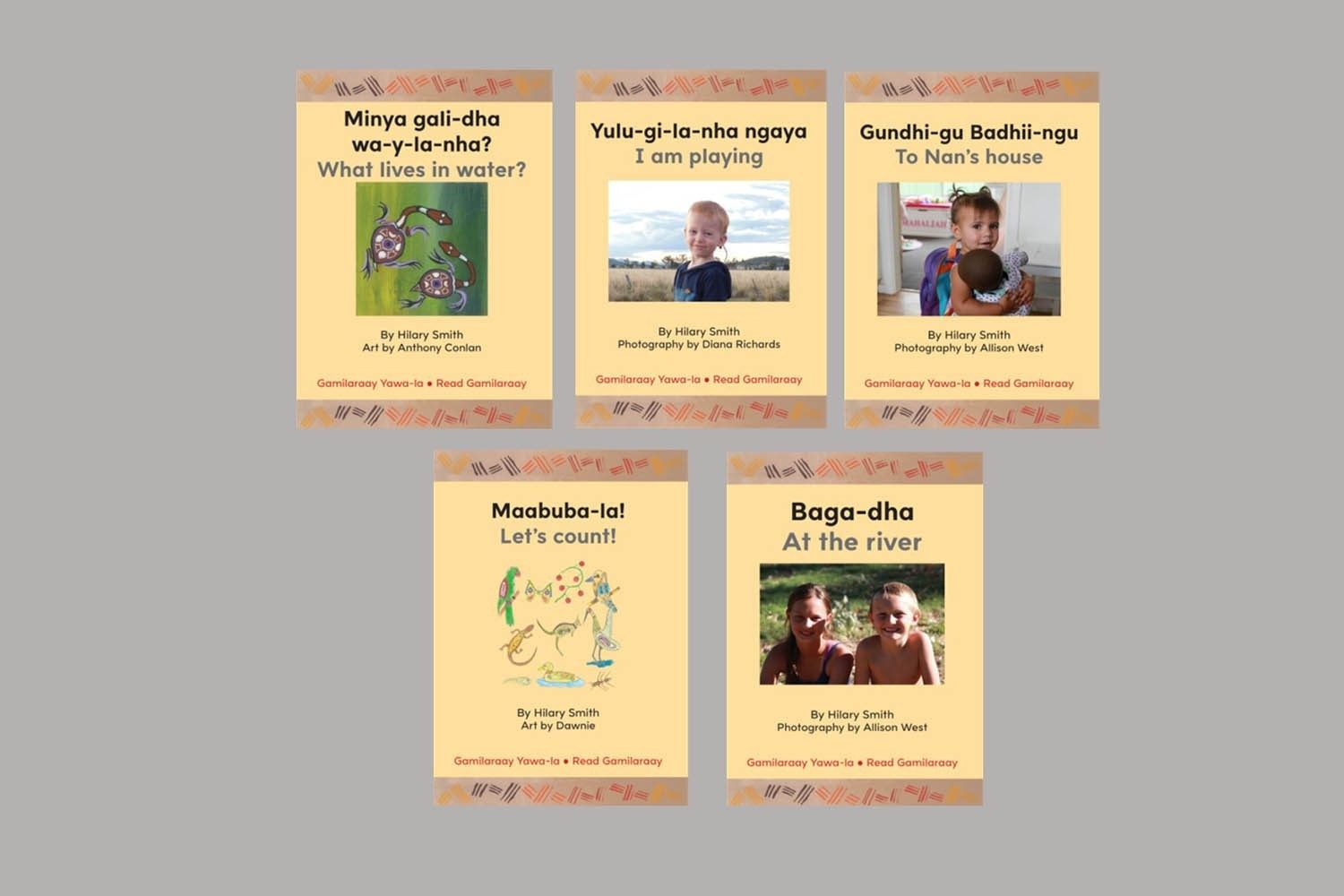 Let's read Gamilaraay - Set 1 (5 books)
$37.50
AUD


Approx $24.53

USD
Description:
*Please note that we are currently waiting on a new shipment of stock for this set - due mid-November.*
Five bilingual early readers in Gamilaraay and English, with language notes.
Sound files can be heard and downloaded here.
Each book is A5 size (21cm x 15cm).
Produced in conjunction with Library For All.
$37.50 for a set of five books (plus P&P)
The five books included are:
Minya gali-dha wa-y-la-nha (What lives in water)?
Artwork by Anthony (Jack) Conlan
Gundhi-gu Badhii-ngu (To Nan's house)
Photography by Allison West
Baga-dha (At the river)
Photography by Allison West
Maabuba-la! (Let's count!)
Artwork by Sharon (Dawnie) Wortley
Yulu-gi-la-nha ngaya (I am playing)
Photography by Diana Richards